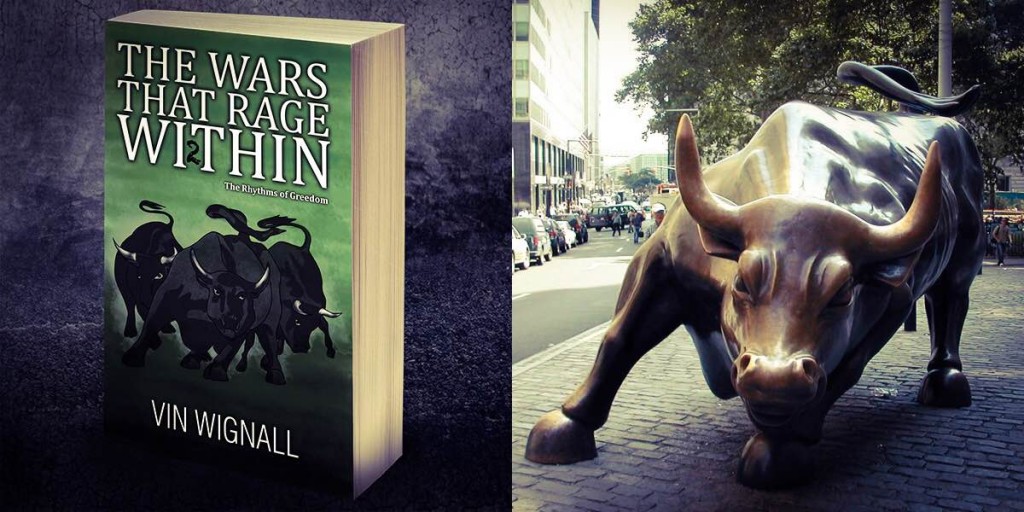 The second book in 'The Rhythms of Greedom' series features stampeding bulls on the front cover. This is a reference to a specific event during the story, but it also has a deeper meaning.
I based the original sketch and the centre bull on the 'Charging Bull' statue that sits in the Financial District of New York City. The sculpture depicts a bull, the symbol of aggressive financial optimism and prosperity. It is one of the most iconic images of New York and symbolises Wall Street and the financial district.
In many ways the bulls on my front cover represent the greed and financial drive that lie in the heart of mankind's (often bad) decisions.  This is a fundamental theme that lies throughout the book series that sees a future world run by corporations tear itself apart and abuse the less fortunate.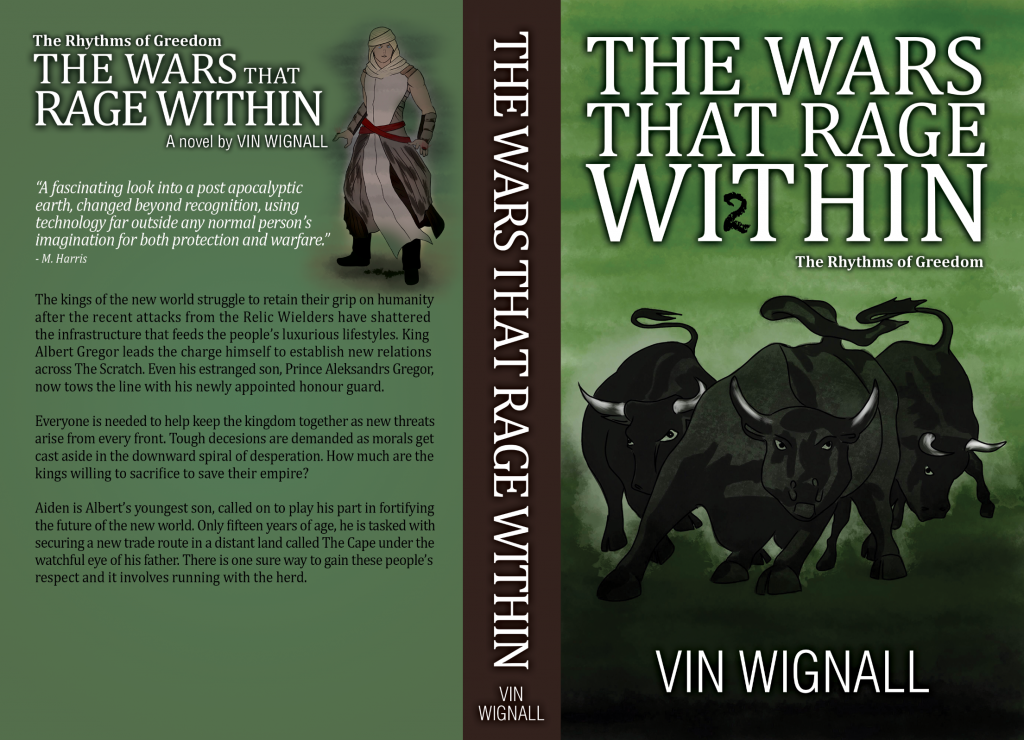 I used an iPad and stylus to sketch this illustration, using the app Procreate to draw and build up the layers of texture. Some final tweaks were made using Photoshop before the final cover design was implemented.
The first book in the series (The Kings of the New World) is now just 99p / 99c on Kindle. You can read the first two chapters for free on this blog here. The second book (The Wars that Rage Within) was released  this month and I am currently working on the 3rd instalment.